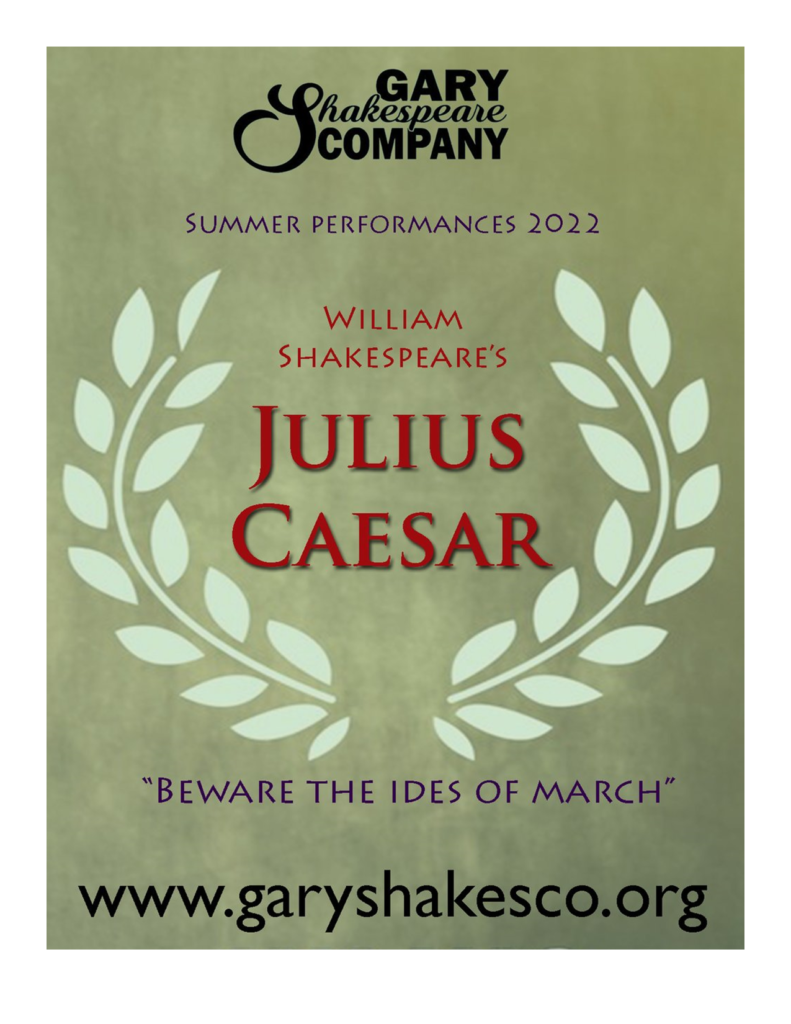 NEW CHI PARKS & REC ANNOUNCES FREE PERFORMANCE
By Gary Shakespeare Company
Come join us on August 7th, 2022 at 7pm for a free show at Twin Oaks Park. The Gary Shakespeare Company will be performing William Shakespeare's "Julius Caesar" for all to come and see! Concession stand will be open at 5pm and the show will start at 7pm. There will be a pre-show provided by the Historical Fencing Guild starting at 5pm.
Everyone is invited to attend a free performance of William Shakespeare's Julius Caesar.  New Chi Parks & Rec is sponsoring a free performance presented by the Gary Shakespeare Company at Twin Oaks Park, 3101 Huntington, New Chicago.  The outdoor performance will take place on August 7th, 2022 at 7p.  At 5p, there will be fencing demonstrations by members of the Historical Fencing Guild. Concessions will be available. Bring the family, and something on which to sit.
Based on true events, Julius Caesar tells the story of the conspiracy against Caesar, his assassination, the defeat of his conspirators, and how Rome becomes embroiled in civil war. It's a story about betrayal from close friends and family, concerns of over-ambitious leadership, the terrifying power of large groups, and their propensity toward a violent resolution, just to name a few.
To learn more about this free performance event, contact New Chicago Parks Board member Morgan McCabe at parkarts@newchicagoin.gov